―›

General
Is ARKstuff for Xbox or PC?
ARKstuff Servers are accessible on Xbox or PC. If you want to play the Xbox version on your PC, you can do so with the Windows version found HERE. This feature is called Crossplay and is pretty awesome. I play on all of my ARK servers using my PC. The graphics are way better and theres a few extra things you can do. ARKstuff is also available on Steam and more info can be found HERE.
---
Can I access ARKstuff with ARK: Survival Evolved on Steam?
Yes. Starting in May 2019 we opened Steam servers. You can find more information HERE.
---
Do you sell dinos in-game?
Dinos are available via our Patreon Program. You can find our Patreon HERE.
---
Are there starter packs?
Our admin team doesn't provide starter packs, however, members of our community may provide this service to you.
---
Are you affiliated with Neebs Gaming?
Officially? No. The owners, operators & administrators on ARKstuff are not affiliated with Neebs Gaming in any way other than being hardcore fans who will stop at nothing to achieve #WorldPeace. That being said, the owner and some admins of ARKstuff do know all members of Neebs Gaming personally and have permission to operate as a fan server cluster.
---
Who is Neebs Gaming?
---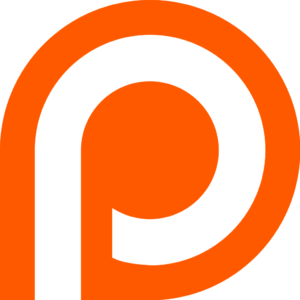 ―›

Patreon
---
What is Patreon?
Patreon is how we pay for the servers. Currently we have >20 servers which comes with quite the bill. Patreon is a subscription based service that we use because the subscription part lets us know what we can afford this month and potentially next month.
---
What does Patreon do for me?
Patreon does 2 things for you.
1) It shows your support for the community by keeping it online.
2) It gets you rewards in-game as a way of saying "Thank you for helping us grow this kick ass community.".
---
Why should I become a Patron?
That's completely up to you. ARKstuff is free to play on as long as you want it to be. If you want to help keep us online by letting us mooch some of that hard earned cash of yours, then we thank you. If not, we still thank you because we want you playing on our servers!
---
When do I get my Patreon rewards?
Once your first payment clears after your initial pledge and then after the first of the month when the monthly pledge clears! The 1st of the month is pretty hectic so please bare with us. You'll get your rewards very soon after the 1st.
---
What is PayPal for?
Our PayPal account is used for general donations as well as ARKstuff Sponsorship Package purchases!
---
Does anyone profit from ARKstuff donations?
Absolutely not. Well, not anyone here anyways. I will use the donated funds to purchase servers & extend their runtimes each month. If there is anything left over it will be donated to Neebs Gaming under the name "ARKstuff Xbox Community" during one of their Twitch.tv Live Streams that take place on Thursdays at 8PM (EST) / 7PM (CST). Click the icon below to find the Neebs Gaming twitch channel!
---
How do we know you're not just saying that?
I will release financial statements regularly to show our users how much we received, how much we spent on servers and how much we donated elsewhere. No, you may not have my bank login.